---
Patrizia Tomasi-Bensik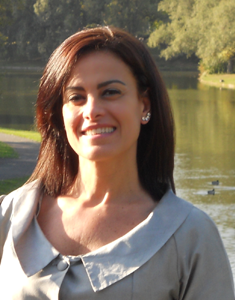 In 2009, Patrizia was appointed by the UN (UNFCCC) to become a member of the Clean Development Mechanism - Assessment Team (CDM-AT), an exclusive body specifically created to audit International Certification organisms that validate UN-backed carbon credits.

Patrizia is a Chemical and Mechanical Engineer with a Ph.D. in Chemistry and an extension in Quantum Mechanics from the ETH Zürich.

Since 1984 she has acted professionally as a technical consultant and holistic engineer to a range of industries in diverse subject matters. From cement (thesis) to biomimetics, from natural gas to carbon credits, from pipeline infrastructure to quantum mechanics, from a health program to a digital ofalctory device, Patrizia is known for her vast knowledge base, contextualization capacity and unique perspective.

Patrizia is also the author of the following books available in english: Epiconomy and the Post-COVID19 World, Risk Management in the Green Market and Transcircadian Diet or How to Beguile your Biological Watch.
---