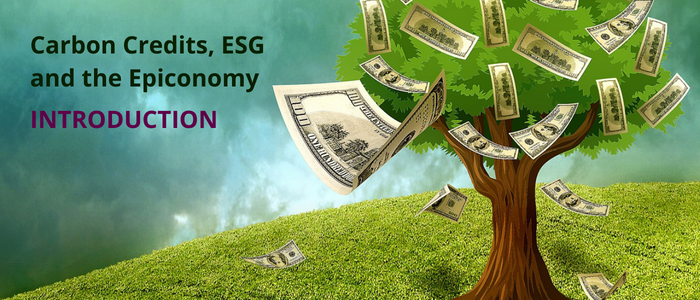 ---
Introductory course about the Epiconomy
Planck E invites you to participate in an executive training course where you will learn how to manage the opportunities and risks in the Epiconomy and what this can represent for your organization.
Planck E engages in the mission of guiding its clients on the undelayable task of reducing human emissions, ensuring not only long-term benefits related to the environment but also strategies that explore opportunities in the Epiconomy, through the application of international standards, financial mechanisms, and holistic solutions.
Who is it for:
This course is for those who want to have a general but solid knowledge about the Epiconomy (going beyond the Circular Economy). Subject matters include anthropic climate change origin and context, corporate eco-sustainability policy, net zero strategies, green products, carbon credits (generation and markets), greenwashing, green financing, and UN Sustainability Goals. The participant will become familiar with the evolution of the Epiconomy, the reporting and certification standards for eco-sustainable business practices and emission reductions, and the system for the creation and retirement of carbon credits. This executive training serves as a perfect gateway to the opportunities of the Epiconomy, with emphasis on corporate eco-sustainability practices, green business models, and carbon markets.

The participants will:
Understand the origins, development and potentialities of the Epiconomy
Recognize the international reporting, auditing and certification standards for emission reductions and ecological credit generation
Review and assess the United Nations Sustainable Development Goals and the IPCC reports.
Become familiar with carbon emission calculations and tools
Learn about carbon credit generation in the voluntary and mandatory carbon markets
Know the differences between different types of carbon credits, their qualities, vintages, prices, origins, etc.
Aknowledge business risks associated with greenwashing
Evaluate opportunities and business models in the Epiconomy
Live Distance Learning:
4 Live-Sessions of 2 hours each
Self-directed learning of approximately 1 hour daily
2 time slots depending on where you live in the world
Course topics:
The Carbon Market, heritage of the Kyoto Treaty - Assessment and Background
Assessment of the world's current status on the environment. IPCC and UN. Current and long-term commitments.
Additionality and baseline concepts
Strategic management of environmental impact potential
The Project Design Document - Considerations for crafting an eco-sustainable product, strategy or project
Reporting, Monitoring, Verification and Certification. Metrics and warranties about eco-sustainable actions and responsibilities.
The dangers of greenwashing
Green financial instruments and markets
Eco-sustainable project financing
Carbon Credits, ESG and the Epiconomy - Introduction can also be taylormade to companies, contributing positively to the values of eco-sustainability, social responsibility and ethics of the participating group.
For further information, please access the following links:
In case you have any questions, please contact us.
---